Clients are able to install and operate multiple MT4 & MT5 platforms on the same VPS by following the guide below:
Open the MT4/MT5 installation file by double clicking on it. In this example we will be installing the ICMarkets MT4 platform, however this will work with any broker.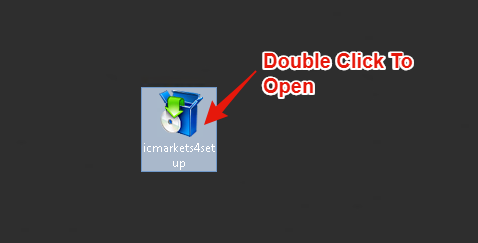 2. Click the "Settings" button located towards the bottom center of the window.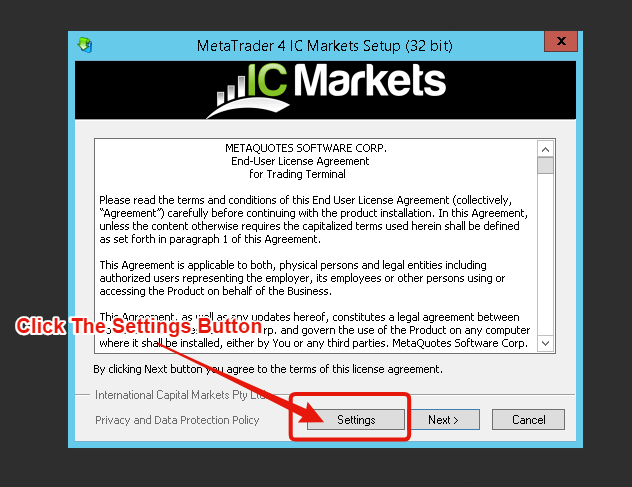 3. Edit the installation folder and program group fields to add the number of the MT4 at the end. In this example I have added the number 2 at the end of each, meaning that this is the second ICMarkets MT4 that I am installing on the VPS. If this were you third MT4 you would simply add the number 3 at the end.
Once you have added the correct number at the end of both the installation folder, and program group click the next button to complete the MT4 installation.