Forex VPS clients can control their VPS remotely from inside of their client area. This is a useful tool in the event that you are not able to access your VPS, or would like to shut it down remotely. 
Log into the client area, and click the "Services" button located in the center of the screen. 

2. You will then be shown a list of all active services you have. Simply click on the VPS that you would like to control.

3.  On the side menu under actions click "Reboot VPS". After it has been clicked, wait 2 minutes and then you should be able to connect to your VPS again.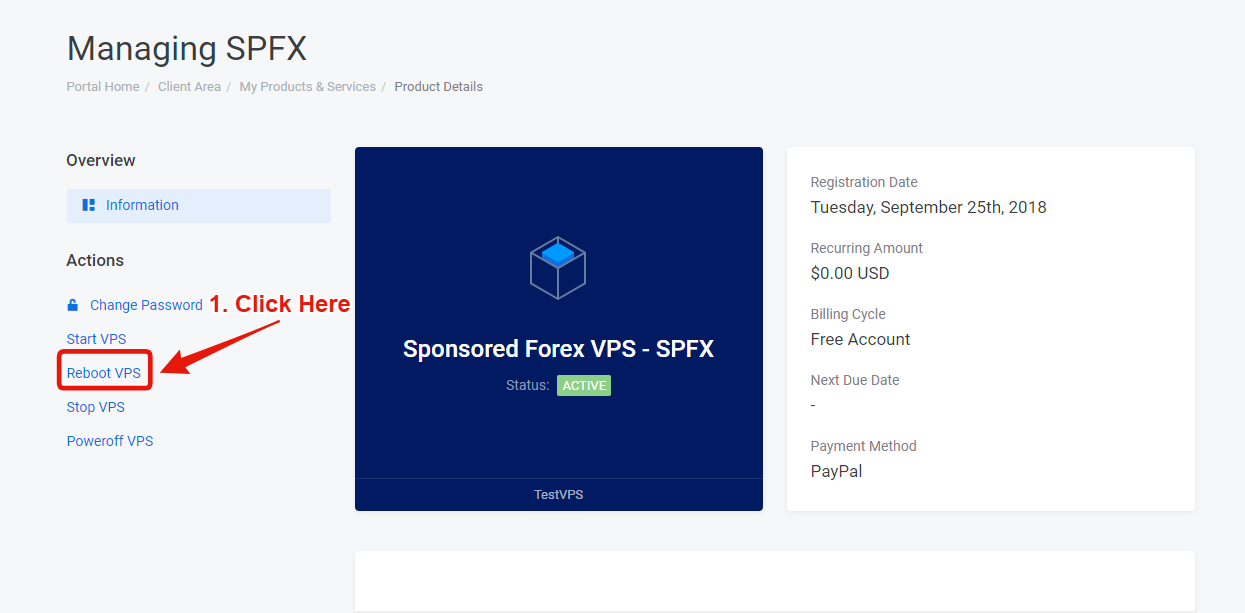 4. If you are still unable to connect to your VPS after 2 minutes click the "Stop VPS" button, and wait 30 seconds. After that click the "Start VPS" button, and try connecting to your VPS again after 2 minutes.