We are happy to announce that we've updated our custom control panel for dedicated server clients. A brief overview of the new design are features can be found below.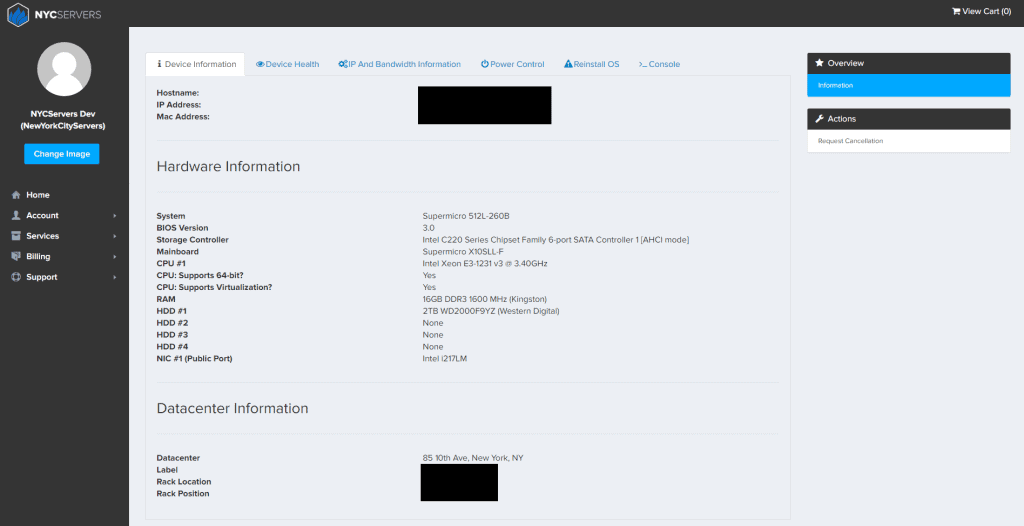 Device Information:
On the first page of the control panel you will be shown a brief overview of your server. This includes: hostname, main IP address, MAC address, hardware information, and datacenter information.
In the hardware information section you will be able to see detailed hardware information for your server, while in the datacenter section you will be able to see where your servers is located in our datacenter.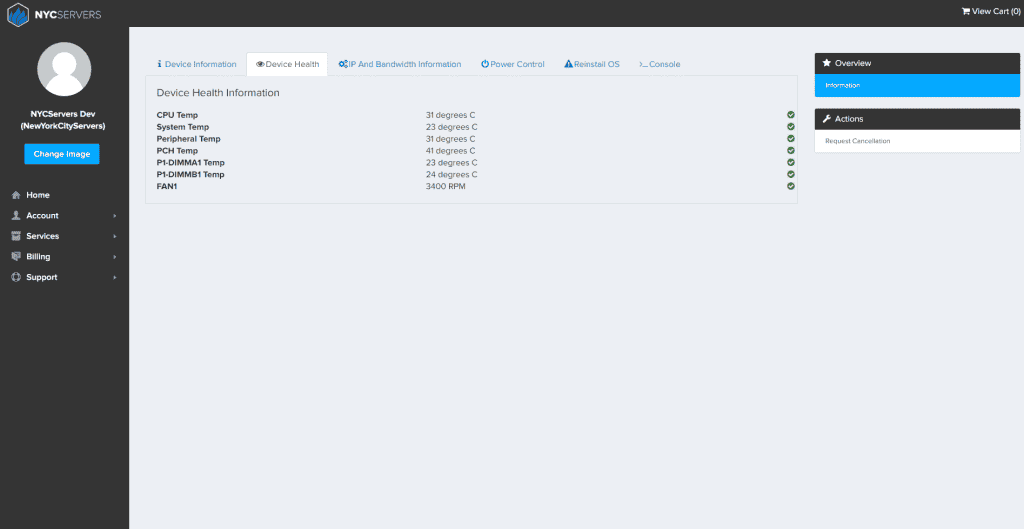 Server Health
In the next tab you will be able to view details regarding your server's health. This includes both temperature and fan speed. The check mark to the right indicate that the reading is normal and your server is in good health.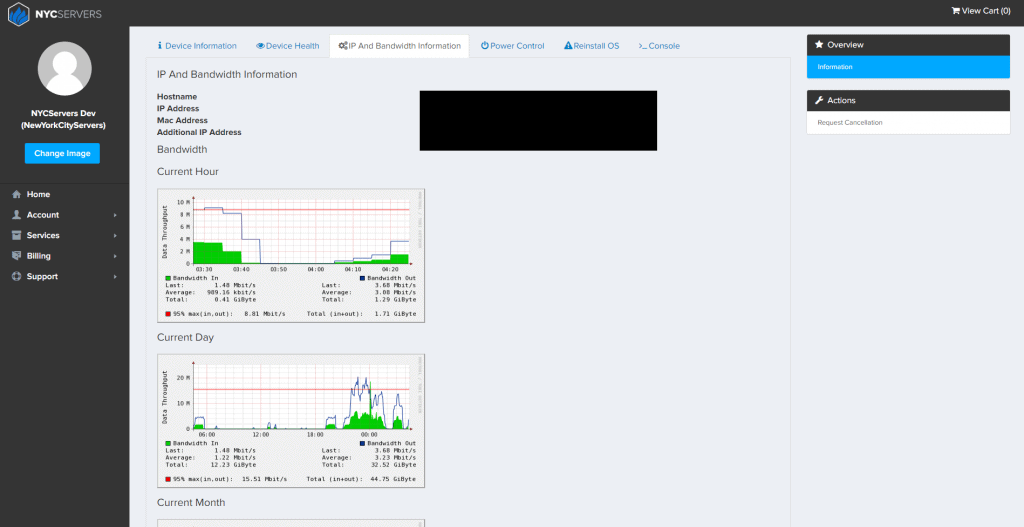 IP Information and Bandwidth
The next tab shows a detailed break down of your IP address as well as any additional IP addresses you have with you server.
Underneath the IP address information you will be able to view the bandwidth graphs for the public port on your server. You will be able to view the bandwidth break down for your hourly, daily, monthly, and previous month's usage.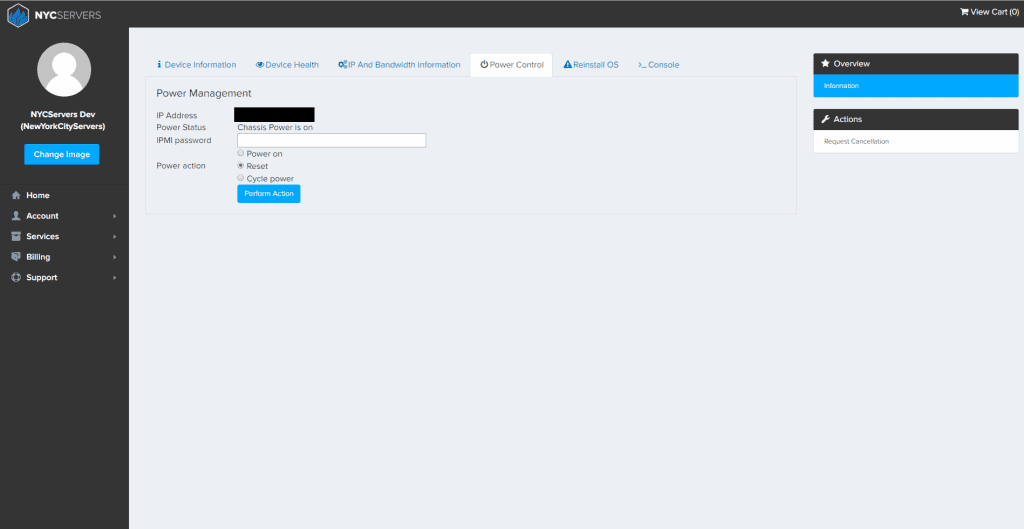 Power Control
In the following tab you will be able to view and control your server's power status. Customers are able to control the power to their server at anytime regardless of the status of the operating system installed on their server.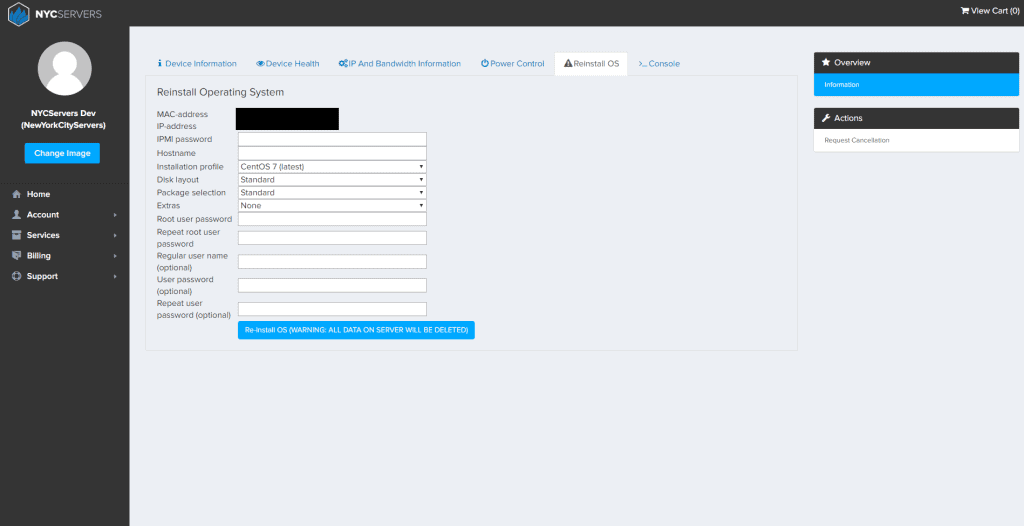 Operating System Reinstall
You will be able to reinstall the operating system on your server automatically without having to contact support or doing it manually.
There are over 20 options to choose from including Clonezilla, Memtest, Sysrcd, and Ultimate Boot CD.
We do not limit the number of reinstalls you can use on your server.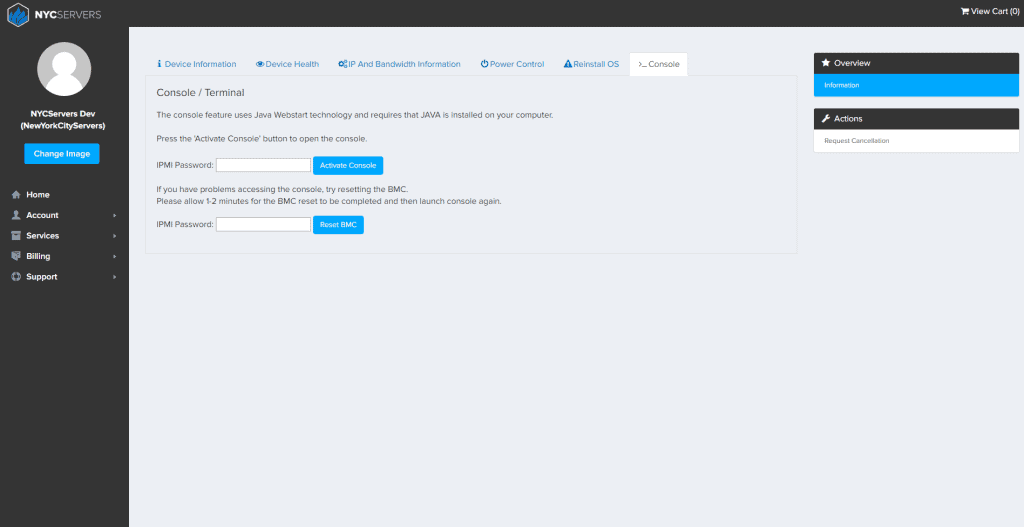 Launching Console
On the final tab you will be able to launch the console (KVM) for your server. After entering your IPMI password and clicking launch console a JAVA file will be downloaded directly on your PC. After opening the file you will be connected to your server.
In addition you will be able to mount virtual media using the console feature.
If you have any suggestions or features you would like to see us add, please email nick@newyorkcityservers.com