Initial Setup:
Step 1: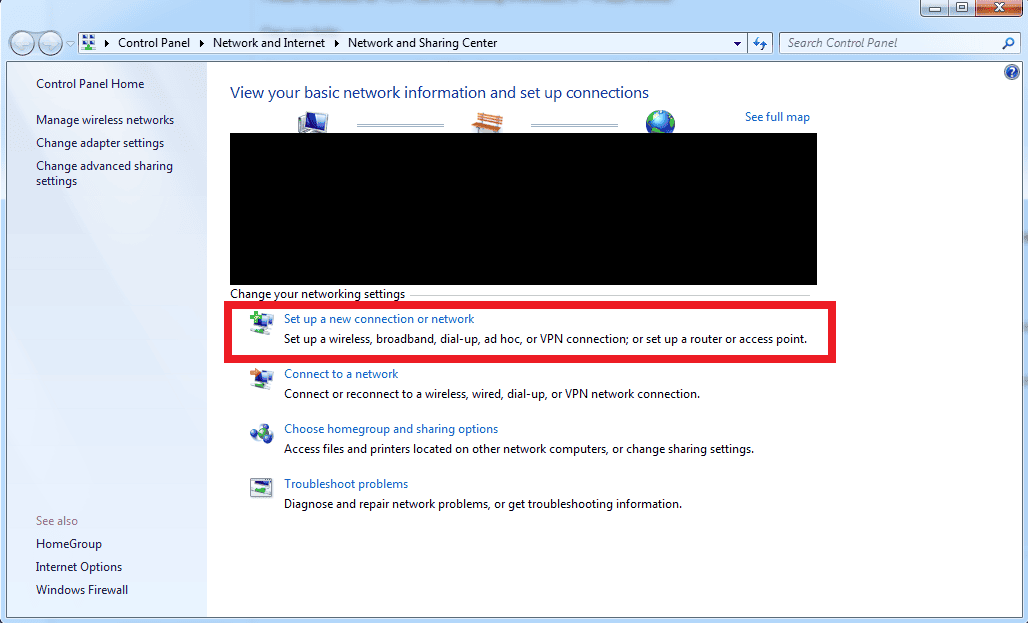 Access your the "Network and Sharing Center" inside of your Windows control panel. The most common way to find this page would be: control panel > Network and Internet > Network and Sharing Center.
Once you have accessed this page, click "Setup a new connection or network" as shown above in the screenshot.
Step 2: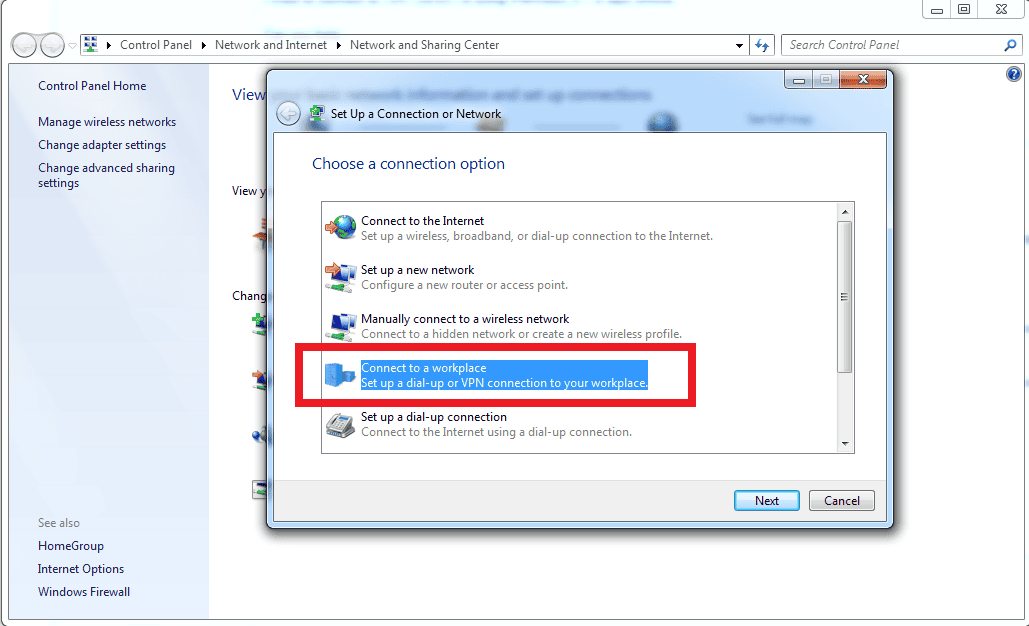 You will see a new window open up containing a list of several options to choose from. Select "Connect to a work place" and click next.
Step 3: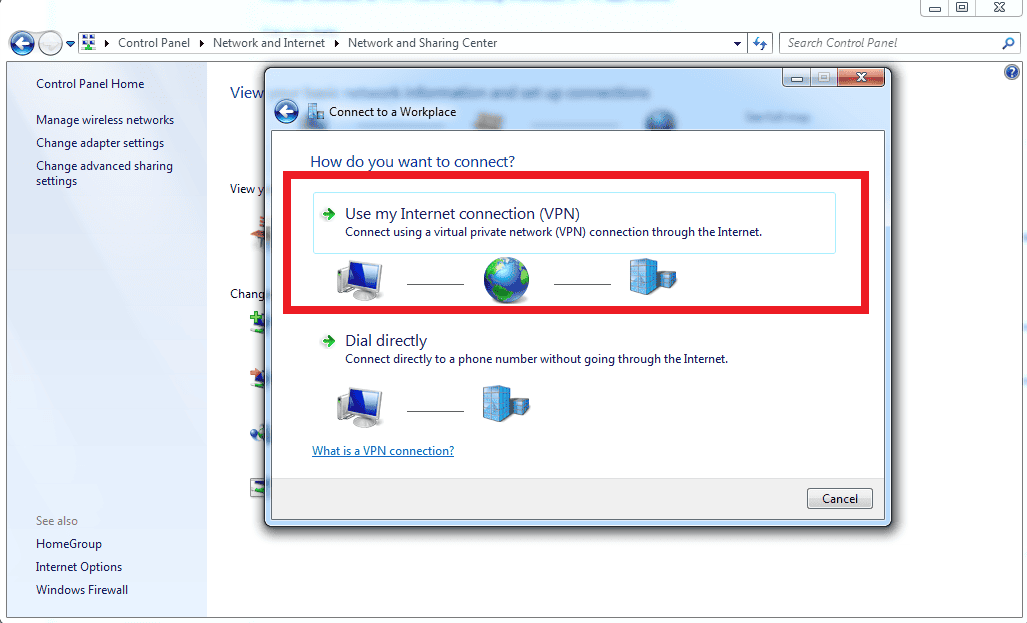 Once selected you will see the window above. Click "Use my Interent connection (VPN)"
Step 4: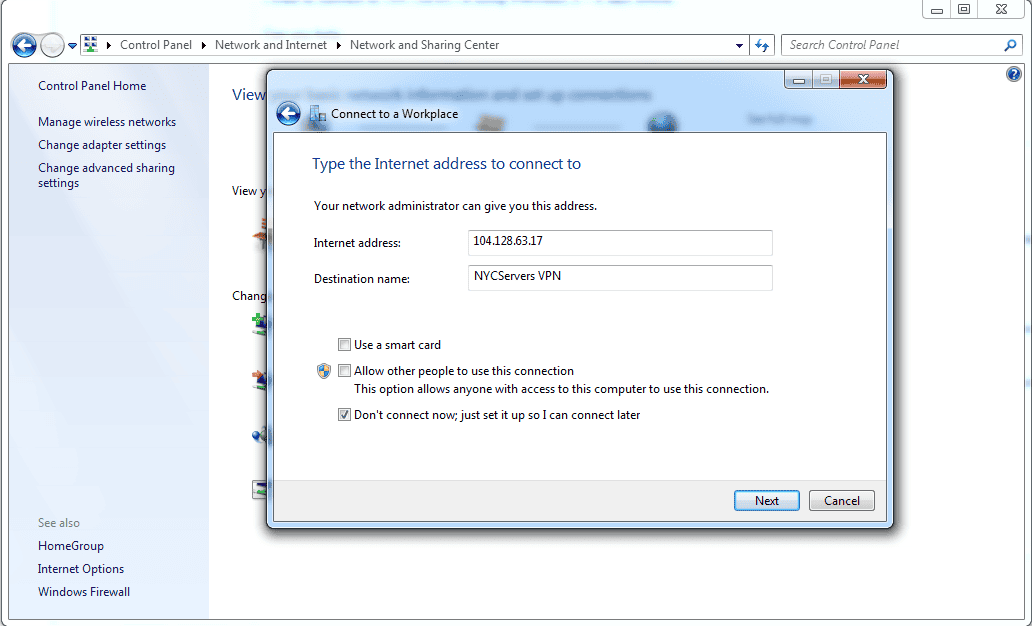 On this page enter the VPN IP address (104.128.63.17) and enter a name you would like to use for the VPN. In this example we use "NYCServers VPN" however may use any name. Make sure you check "Don't connect now" and click "Next".
Step 5: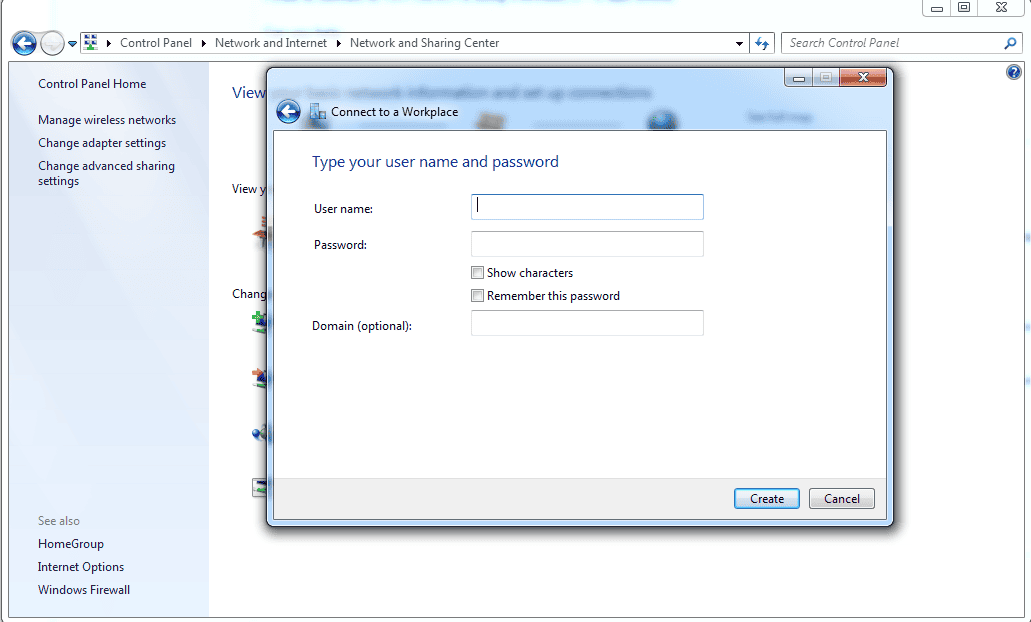 In this window enter the username and password for your VPN (this was included in the server welcome email, however please open a support ticket if you'd like us to send your VPN information again). Please "Domain" blank and click "Create"
Step 6: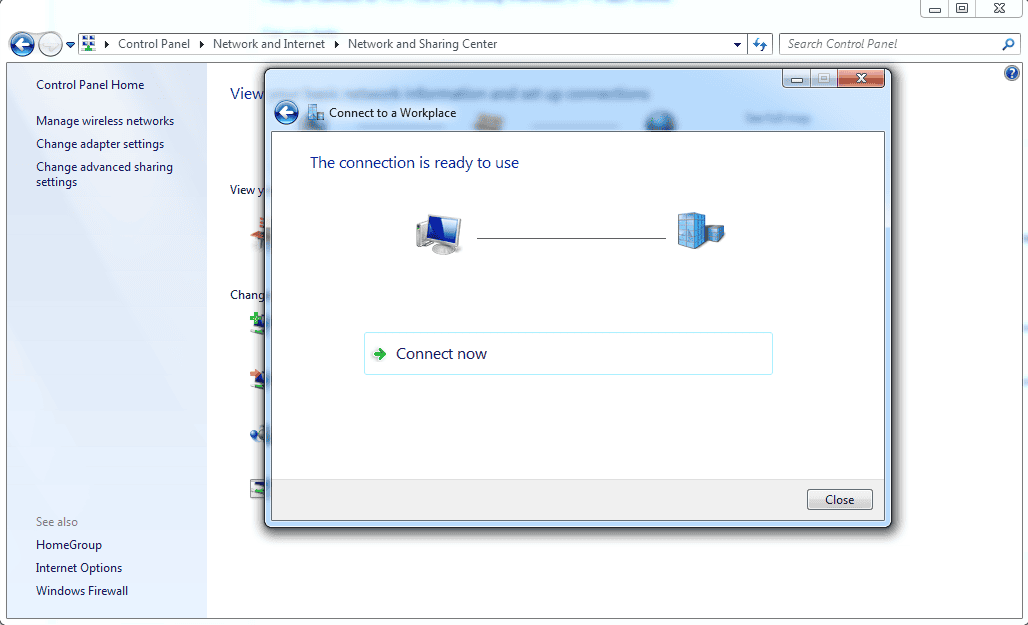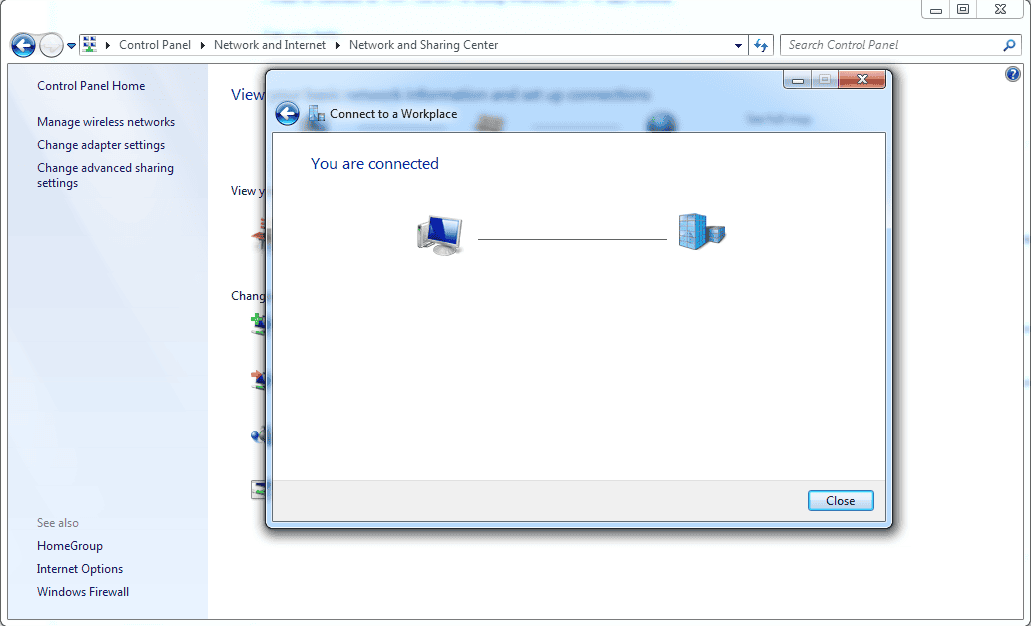 Click "Connect now". If everything goes smoothly, your computer will be registered on the VPN and you will see a "You are connected" message as shown above". If you receive any error messages please open a support ticket and we will be more than happy to assist. Once connected you may now close out this window.
Step 7: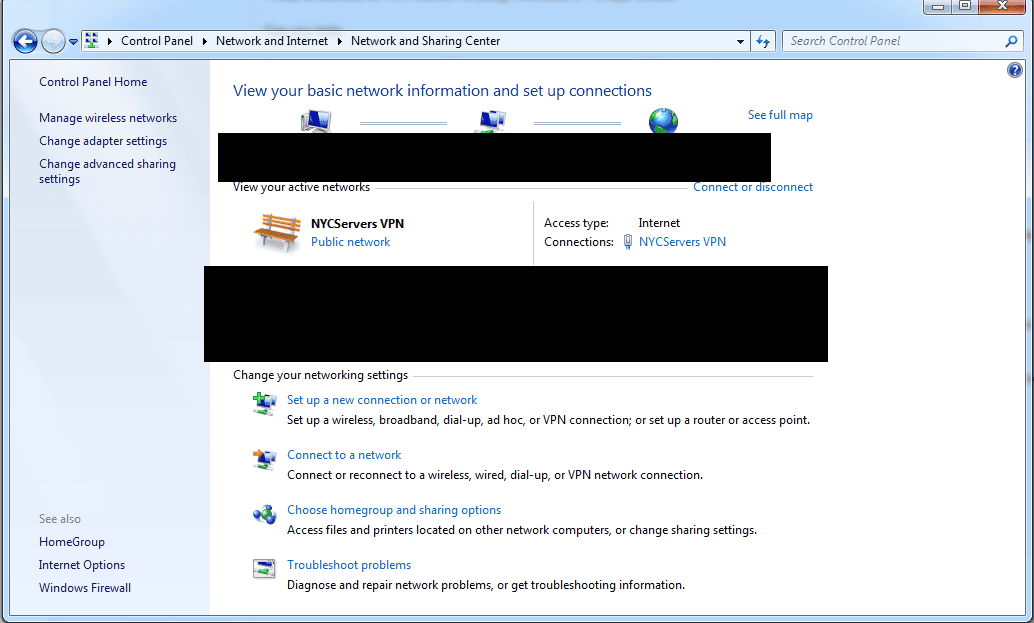 Once the window above has been closed out you should be brought back to the Network and Sharing Center. However this time you should notice that above your normal internet connection you should see "NYCServers VPN" or the name you've given the VPN in the tutorial above.
This means that you are successfully connected to the VPN and you may now access your IPMI/KVM. It is suggested that you only use this VPN to access your server's IPMI/KVM. Please note that while this VPN is enabled you will not be able to access our website.
Disconnecting From The VPN: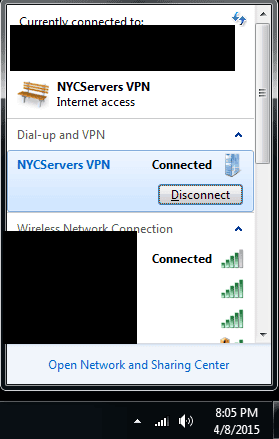 Click the wifi bar/network icon in your bottom right tool bar. Under the "Dial-up and VPN" options you will see the NYCServers VPN. Click it once and click "Disconnect". After a few seconds you will be disconnected from the VPN and will return back to your normal internet connections.
Connecting To The VPN After Initial Setup: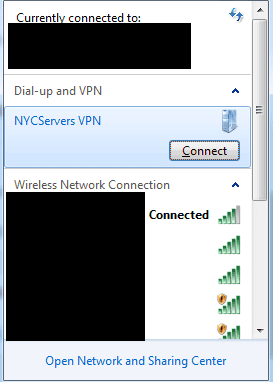 Once the initial setup of the VPN has been completed, connecting to it again is easy. First click the wifi bar/network icon in your bottom right tool bar. You should see a window similar to the one above. Under "Dial-up and VPN" click "NYCServers VPN" once and then click "connect".
If you have any trouble connecting to the VPN please feel free to open a support ticket from within the client panel and we will be more than happy to assist you.